Global Payouts
Built for the Gig Economy.
Give your talent flexibility & full control of their funds with payouts on demand in 175+ countries & 70+ currencies.
SINGLE PANE OF GLASS
FOR YOUR PAYOUT OPERATIONS
All of your payout operations are accessible from an easy to access, easy to use dashboard that is available wherever you are with whatever device(s) you prefer.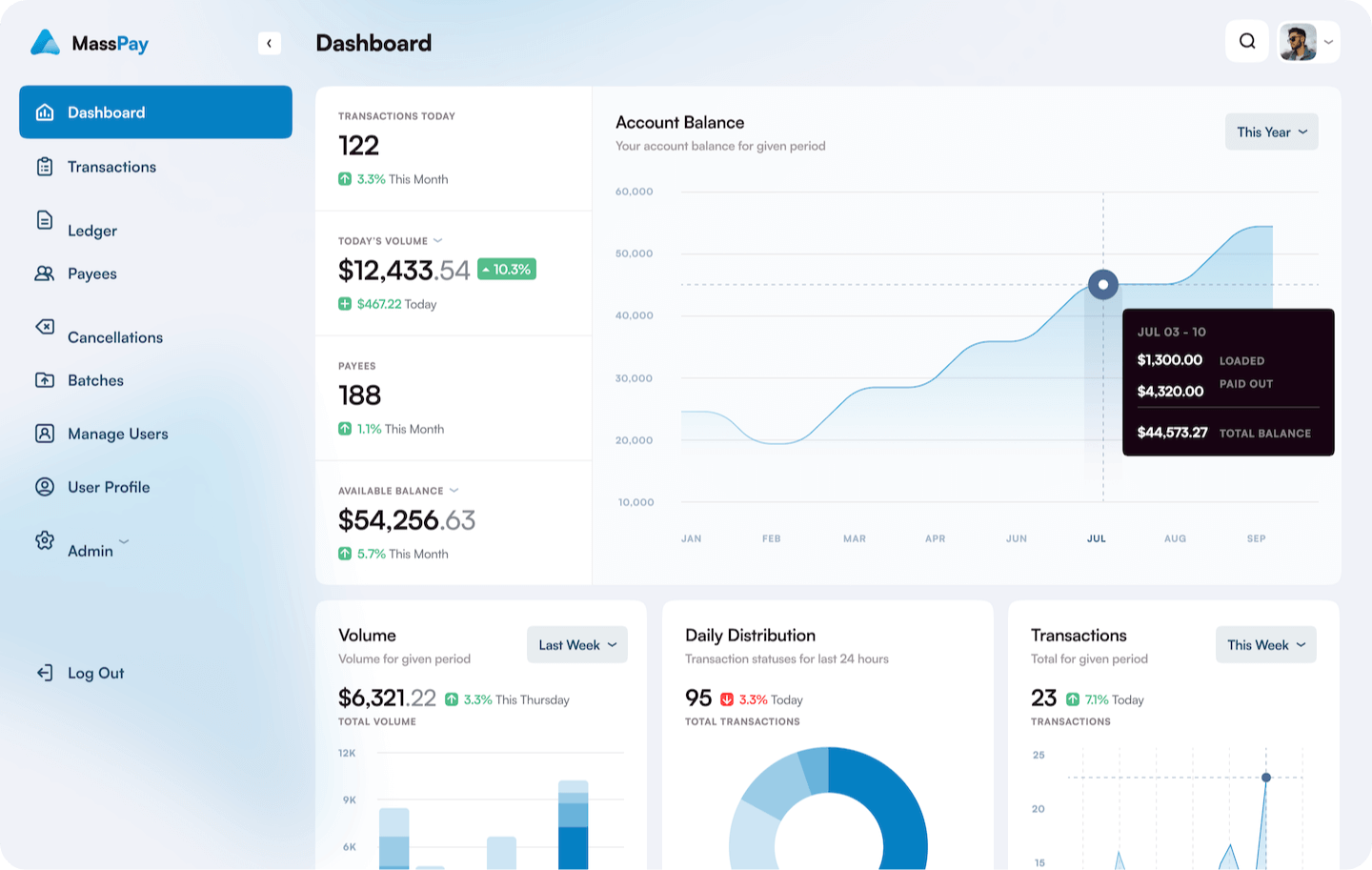 Detailed Reporting
COMPREHENSIVE DATA
Immediate access to real-time reporting provides comprehensive visibility into your operations. No matter what you're looking for, or where you're looking for it, it's right at your fingertips.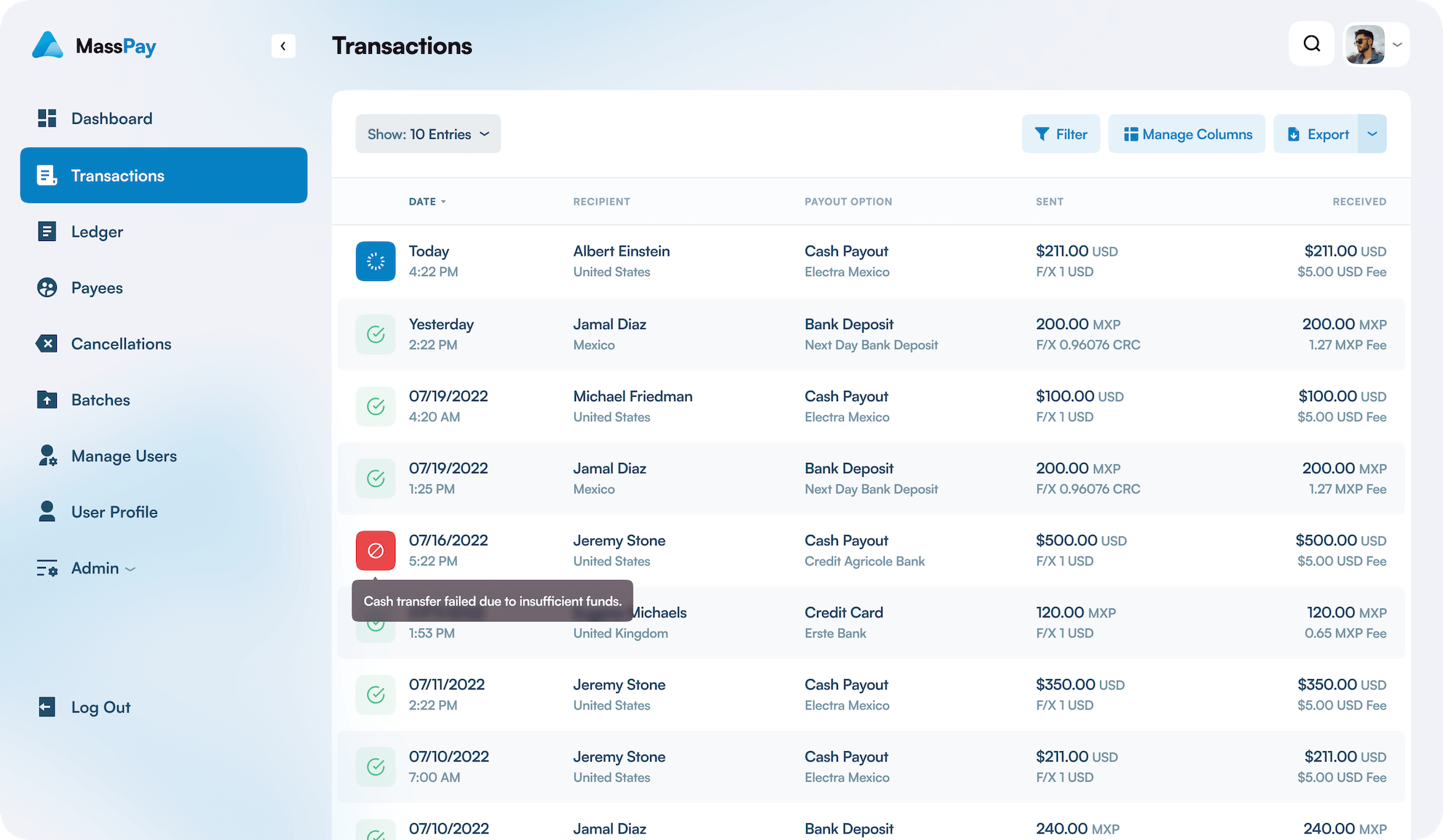 We're Here To Help!
If you have any questions, let us know.
Our team of payouts experts - with global gig economy experience - are here to help.